Finnish Ferrari Club
Contact Information
Join the Club's Facebook group
Joining the Ferrari Club's Facebook groups requires you to register as a Facebook user. The Club's Facebook group is a private discussion group for Ferrari Club members, and it is only accessible upon invitation or application.
Please request an invitation to the group by email:
jan.matzke@ferrariownersclubfinland.com
Please note: Send an email from the email address that you use to log in to Facebook. Otherwise an invitation cannot be sent.
If you know any Ferrari Club members who are Facebook users but are not yet members of the discussion group, you can send them an invitation to join the group. An administrator must accept the person joining the group.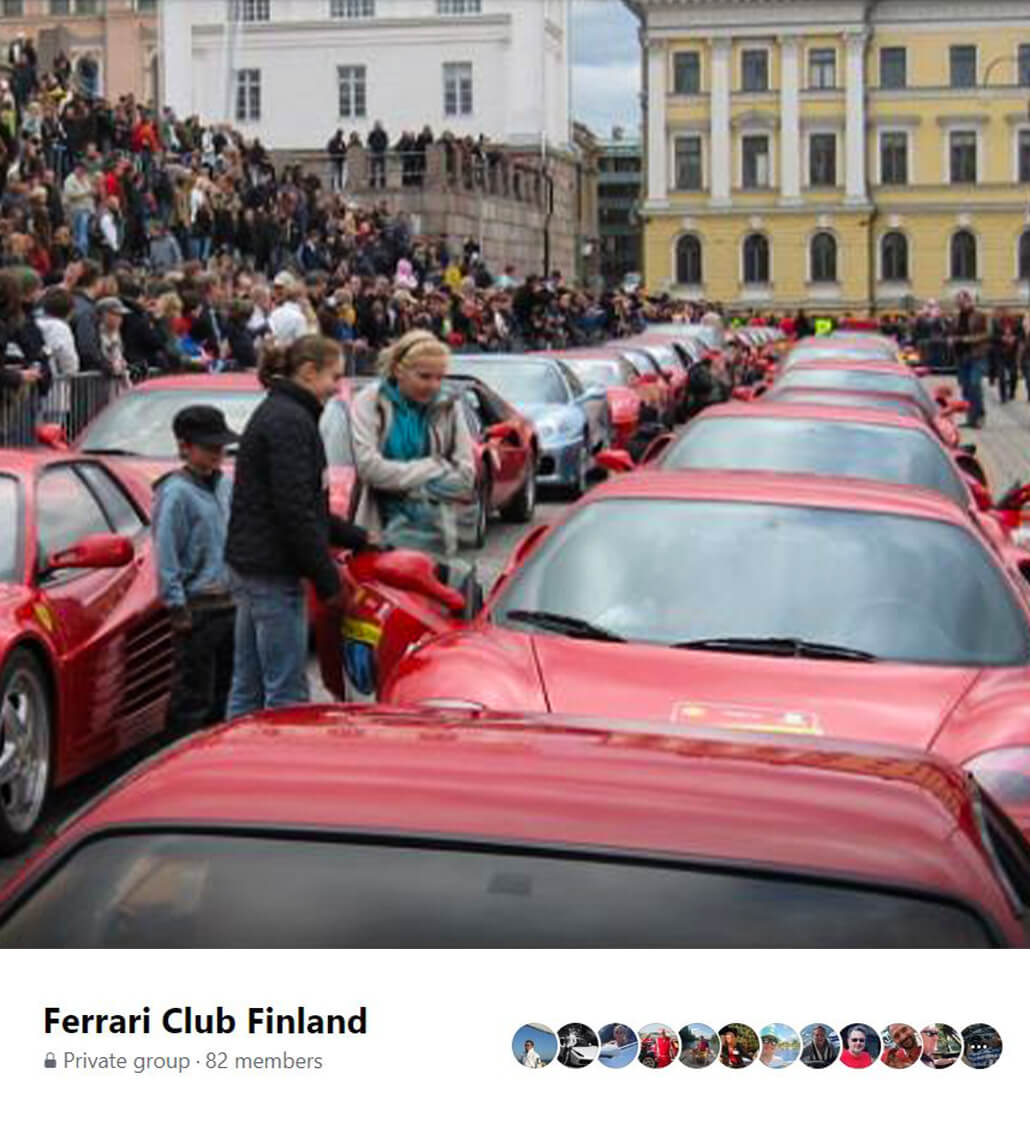 BOARD OF THE FINNISH FERRARI CLUB
The board shall convene approximately 8-12 times per year in accordance with the association's rules. The duties of the board include e.g. planning and organising the annual events.